About Kennebec Timber Framing
We Are Framers...
In 1998, we started our business as Kennebec Carpentry Services, mainly producing "stick frame" buildings, as well as pouring concrete slabs and doing excavation. As the business grew, we began incorporating heavy timbers and joinery into our structures. The result was a high level of satisfaction, as we knew that "this is how it should be done."
We changed the company name to Kennebec Timber Framing in 2004, and in doing so, committed ourselves to the design, crafting, and raising of the highest quality timber frames. We specialize in the design and cutting of all our mortise and tenon joints, scarfs, dovetails, compound joinery, and more; using proven methods from buildings that have been standing for hundreds of years.
Let us design your frame using our cutting edge software, programmed for timber framing. We can digitally model your project, letting you see it before it is raised! We can also provide you with foundation drawings, to ensure your building has a solid base.
Here at Kennebec Timber Framing, our team is highly skilled in all types of building and construction methods — we know what it takes to get the job done right. Whether you're interested in a small outbuilding or looking for a massive barn, we have the experience needed to design the perfect building to fit your needs. Are you looking for more than just a frame? Heavy timber stairs, custom doors, live-edge railings, and special timber details are just a few of the customization methods we have a solid background in. With Kennebec Timber Framing, you can trust that your project is in good hands.
Our Team...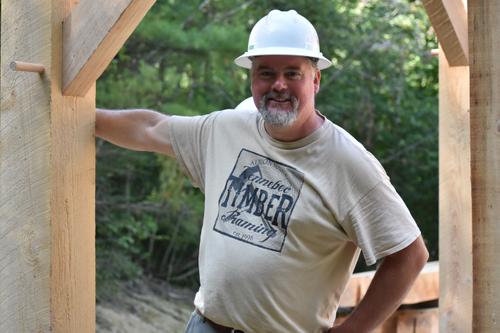 David Frankenfield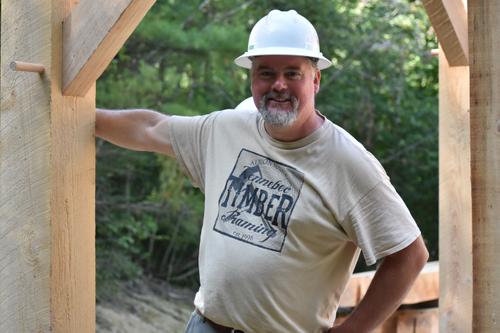 David has been working in construction for over 33 years. Before founding Kennebec Timber Framing in 1998, he was involved in the construction of homes, garages, and barns, as well as barn restoration. David has a passion for building, doing what he loves with each day spent on the shop floor. He is an experienced craftsman, ensuring every frame we create is done well. Whether he is working in the shop, connecting with clients in the office, or leading a raising on the job site; David's firm knowledge of timber framing, and the genuine enjoyment he finds in it, is clear to see.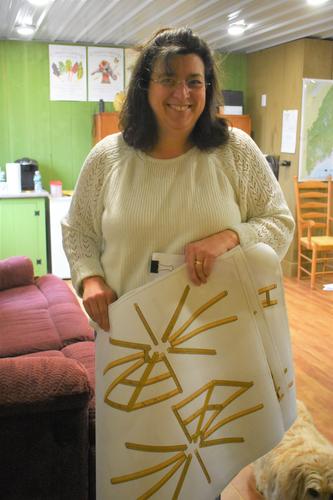 Jill Frankenfield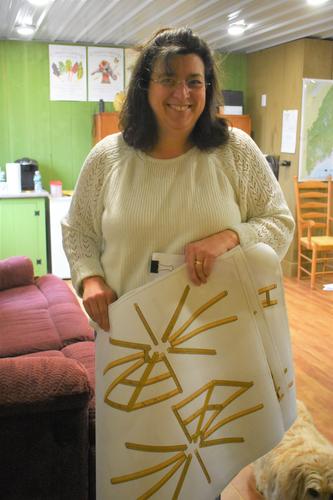 Jill is a founder of Kennebec Timber Framing and has been an essential part of the company since it began in 1998. The heart of our office, Jill keeps all of our day-to-day operations running smoothly. She is often the first person you will speak to and is the smiling face on the other end of the phone. Jill is very knowledgeable about timber framing and heads up the CAD department, and will work with you in order to customize and design your timber frame project. She produces all of the detailed shop drawings needed for the shop floor in order to make our buildings a reality.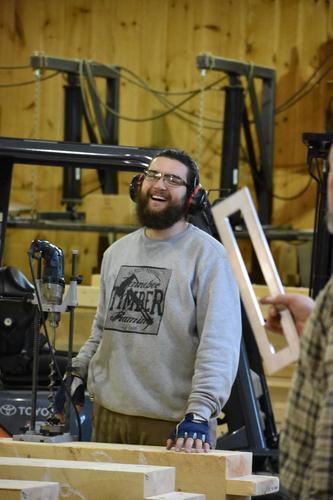 Jacob Frankenfield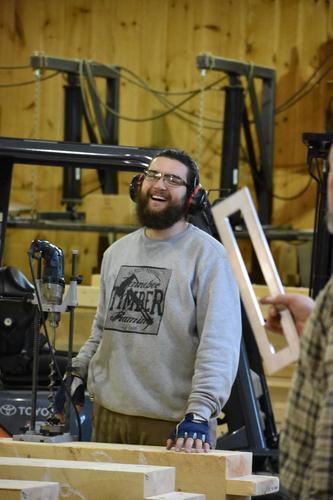 Jacob has been full time with Kennebec Timber Framing since June of 2014. After six years of previous experience working with us during the summer, raising frames, and performing general carpentry, Jacob has a deep understanding of all aspects of timber framing. As a caring craftsman with an eye for detail, Jacob's precise cuts show the love he has for his work. He brings much enthusiasm to the shop each day, and is a valued member of our team at Kennebec Timber Framing.